Exchangе
INX Combines Its Security Token and Crypto Trading Platforms Into One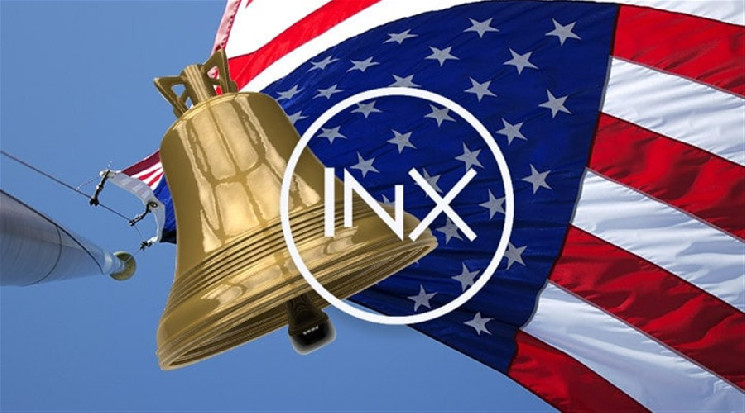 INX Digital Company, owner of digital assets trading platforms, on Thursday launched INX ONE, a single-entry platform that combines the features of its security token and cryptocurrency trading platforms.
The company described INX ONE as "the world's first and only fully-regulated end-to-end platform for listing and trading both SEC-registered security tokens and cryptocurrencies."
The new integrated platform is to serve institutional and retail investors, INX said, adding that the platform will also be used for token issuance.
"The unified, regulated hub streamlines the issuance process by providing everything needed to quickly and easily issue a digital security token to raise capital," the company said.
Shy Datika, INX's CEO, noted the company was pioneering a new era of digital asset investment for both primary and secondary markets profitable for everyone.
"The launch of INX ONE marks a pivotal moment in the evolution of the digital economy. Never before have investors and issuers had an opportunity to bring their unique communities together on a single, regulated, global hub for digital assets on the blockchain," Datika said.
Last year, INX launched the first initial public offering (IPO) of a digital security registered with the US Securities and Exchange Commission (SEC). The firm raised $83.6 million from the IPO from the sale of 92.9 million INX tokens.
INX in 2022
INX's new record trails the surge in new customer registrations the digital assets trading platform owner recorded during the first quarter of 2022.
However, in its published financials for 2021, INX reported an adjusted net loss of $16.3 million and a cumulative loss of $215 million.
The cumulative loss adds up from a marked-to-market accounting liability of $161.2 million from INX token holders, and a token warrant liability of $19.8 million.
A one-time cost of $6.8 million associated with its initial token offering and reverse merger, and an additional $10.9 million share-based payments also contributed to the loss.
In June, INEX launched its official crypto app on the Apple App Store and Google Play Store.The company said the app was designed to allow for straightforward trading of cryptocurrencies on any mobile device.
In January, the company acquired the Tokensoft Transfer Agent LLC, which is an SEC-registered transfer agent owned by Tokensoft, a techonolgy platform for launching digital assets on the blockchain.
INX said the acquisition will enable it to offer end-to-end service for digital securities insurance.