Altcoins
Former US Congressional Candidate Says "The More You Hate XRP, The Bigger The Army Grows"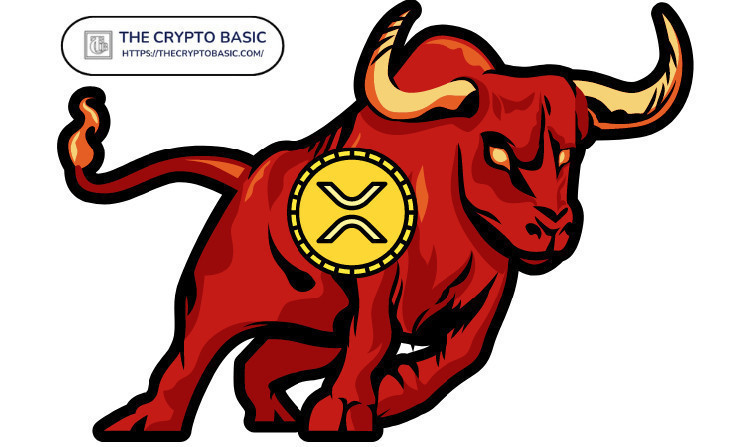 Gokhshtein Media Founder Slams XRP Trolls, Says Ripple Army Will Continue to Grow.
The leading media outlet founder is confident of Ripple's growth despite criticisms.
David Gokhshtein, the founder of cryptocurrency company Gokhshtein Media, is confident about the growth of the Ripple (XRP) community regardless of critics' hatred for the project. 
"The more you toxic f's hate on $XRP, the bigger the army grows," Gokhshtein said. 
The more you toxic f's hate on $XRP, the bigger the army grows.

— David Gokhshtein (@davidgokhshtein) October 3, 2022
Ethereum Supporters Troll Ripple Project
Contrary to what many expect, Ripple has not received much support from the entire cryptocurrency community in its ongoing lawsuit against the SEC.  
Some supporters of Ripple rivals, especially Ethereum, believe the Silicon Valley tech company should be left alone to face its legal battle against the SEC. 
Vitalik Buterin, the co-founder of Ethereum, made this known in a recent tweet, saying that Ethereum enthusiasts have no obligation to back Ripple in the lawsuit. 
For Buterin, Ripple lost its right to protection when it named Ethereum as Chinese-controlled, in its legal battle with the SEC. 
Ripple Supporters Verbally Attack Buterin
While Buterin's comment was applauded by the Ethereum community, Ripple enthusiasts took to different social media platforms to slam him for making such a comment. 
Attorney John Deaton, the founder of Crypto Law, was among the Ripple enthusiasts who frowned at Buterin's comment.  
"The more I think about the shameful and disgusting comment and considering you haven't deleted or clarified it; I realize you didn't misspeak. This was an immature, hateful comment directed at a community of innocent digital asset holders and NOT Ripple," Deaton said. 
Since 2017, Ripple and Ethereum have been close rivals, and the rivalry has continued even after the former was charged by the SEC for offering unregistered security in the U.S.