Mining
Crypto Mining Data Center Provider Compute North Files for Bankruptcy Protection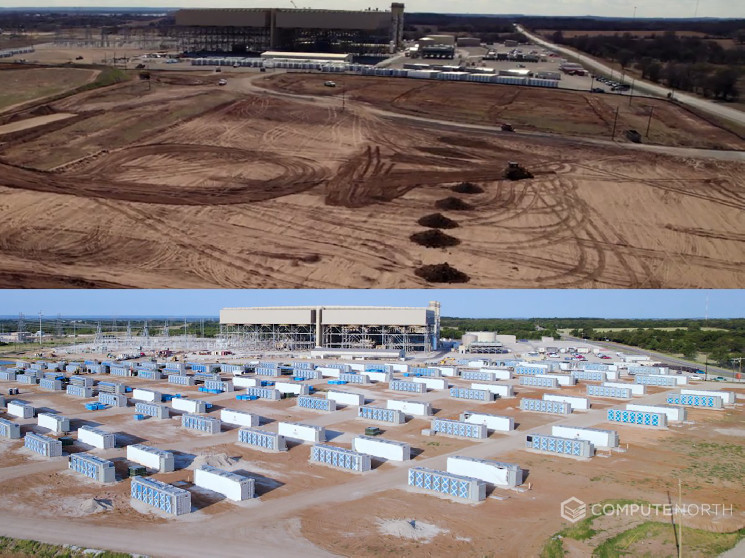 Compute North, one of the largest operators of crypto-mining data centers, has sought Chapter 11 bankruptcy protection, according to documents filed with the U.S. Bankruptcy Court for the Southern District of Texas.
The company only last February announced a capital raise of $385 million, consisting of an $85 million Series C equity round and $300 million in debt financing. The move comes as miners are struggling to survive amid slumping bitcoin (BTC) prices, rising power costs and record difficulty in mining bitcoin.
Read more: Crypto Miners Face Margin Calls, Defaults as Debt Comes Due in Bear Market
The bankruptcy filing is likely to have negative implications for the industry. Compute North is one of the largest data center providers for miners, and has multiple deals with other larger mining companies.
Compute North has four facilities in the U.S. – two in Texas and one in both South Dakota and Nebraska, according to its website.
Some of the company's partners include Marathon Digital (MARA), where Compute North has brought online 40 megawatts (MW) of a 280MW wind-powered facility at its Upton County in West Texas. Bitcoin mining hosting and brokerage services firm Compass Mining also said recently that it will work with Compute North on a 75MW hosting partnership for its Granbury, Texas, data center. Shares of Marathon was down slightly in post-market trading on Thursday.
Additional deals that Compute North signed included Singapore-based Atlas Mining, Chinese Crypto Miner The9 and bitcoin miner BitNile Holdings (NILE). Shares of BitNile was down about 1% in after-hours trading.
On July 14, Celsius Network's mining unit, which said in March it planned to go public, also filed for Chapter 11 bankruptcy protection, along with its parent company, in the U.S. Bankruptcy Court for the Southern District of New York. Meanwhile, Poolin Wallet, the wallet service of one of the largest bitcoin (BTC) mining pools, has announced on Sept. 13 it will issue IOU (I Owe You) tokens to affected customers after it froze withdrawals prior week.